CLICK HERE to take the FINISH STRONG Survey.
We want to Finish Strong this 4th Quarter of 2019, and that means we are attending regularly, giving generously, and serving faithfully.
We've got a quick survey we are asking every Saint Mark member to take. It should only take a few minutes to complete. We want to know how we as staff and leaders can help you finish strong this year. You can text the keyword "FINISH" to 501-299-9009 OR Click the image above to go straight to the survey. The survey is anonymous, however those who would like to can enter their information for a chance to win one of four $50 gift cards. Give us your feedback. Help us help you finish strong.

What is the PUSH Offering?
PUSH Offering is our chance to celebrate God's grace through generosity. It's an opportunity to grow our church accounts instead of deplete them, grow in our personal giving, and follow the Bible's way of raising funds for special projects.
Here's what we should all do: Pray about becoming a consistent giver, plan what to give, and participate by bringing your offering weekly. Its time to Celebrate God's Grace to you by pushing Him to the front of the line in your giving. It's time to push your giving to the next level.
The goal for PUSH Sunday is $150,000.
Watch the sermon below for more about the PUSH Offering.
Special Projects
Our special projects for 2019 include:
• updating flooring in the Worship Center,
• a facelift for the exterior of the Family Life Center and the Education/Outreach Center
• much-needed improvements to the West Parking Lot,
• and updating our outdoor directional signage.
How Can I Give?
Click HERE to setup your PUSH Offering.

GETTING SIGNED UP
MySaintMark is our online community of members. It will allow you to
Update your information with the church
Access Ministry Groups
Communicate with Ministry Leaders and Group Members
Access the Church Directory
Give Online and Access Giving History
Online registrations, access to general church forms, and our calendar are also available in this section of our website for your convenience.
Get Registered Today!
Click on the register button.
In the new window click sign-up.
Enter your first and last name. Enter the email address that we most likely have on file. Create a password and re-enter it for confirmation. 

Then click

Create an account

.

You will receive a confirmation email to activate your account.
Once you have activated your account you can login and complete your profile.
Yes! It's that easy!
UPDATING YOUR PROFILE
Now that you have access to MySaintMark, you can update your profile. There are two ways you can get to your profile in order to update your information.
Update Your Profile From Your Home Page
To update your profile from your home page, simply click on the Your Profile option and you will be taken to your profile overview where you can view your current information or update your profile, privacy settings or change your email and/or password.
Remember, you have control over every item listed on your profile using your privacy settings. This is set by the individual and not by the church database.
Once you have entered your information, click Save Changes.
Update Your Profile from Your Account Drop-Down Box
You can also access the same account information by clicking on the Account option at the top of your screen at any time. This will take you to the same information and update options as the home page.
NOTE: Any changes you make to your Profile will affect the information that Saint Mark has on file for you.
ACCESSING YOUR PRIVACY SETTINGS
As a member of a group, you have control over the information Ministry Group Leaders and other Ministry Group Members can view in your profile. There are a couple of ways to get to your privacy settings as shown in the image below.
To access Profile Privacy Settings do one of the following:
Click Account, then choose Privacy Settings.
or
Click Home and then choose Privacy Settings.
Make modifications to your privacy settings by dragging the green slider bars in each field to the left or right to select the user groups you want to have access to your private information. For example, in the Address field with the slider at Everyone, both Group Leaders and Group Members can see your full address.
Once you have finished editing your profile, click Save privacy settings.
Note: If you are a member of a ministry group, Group Leaders may view your information; however, your information will be hidden from the public and other ministry group members if you restrict your privacy settings.
GIVING ONLINE
To sign up for online giving click on Giving, and then follow the instructions below.
Step 1: If you already have an account, skip to Step 4. If you do not have a login, click Register.
Step 2: Enter your first and last name. Enter the email address that we most likely have on file. Create a password and re-enter it for confirmation. Then click Create an account.
You will receive an email with a link to confirm your email address. Find the email and click the link to continue.
Step 3: Fill in the form with the rest of your information. After completing the form click Save and create account. This will allow us to match your online account with your previously given contributions. If you do not see this form, then the system automatically matched your login info to your current record.
Depending on how you logged in you will see one of two screens. If you do not see the two green buttons below, click Your Giving.
Step 4: Choose to Give Now or Schedule Giving.
Give Now:
Select which fund you want to give to and the amount of your gift. Choose your giving method and enter the corresponding information. When completed, click Continue to go to the confirmation screen.
Scheduled Giving:
Select which fund you want to give to and the amount of your gift. Click Continue. Select how often you want the contribution to be given and when it should begin. Click Continue. Finally, choose your payment method and enter the corresponding information. Click Continue to go to the confirmation screen.
Step 5: Click Process the payment/schedule.
Bible Study Notes

All In Series

All In Series, Pt. 2

Finding My Fit: A Study of the Spiritual Gifts

Finding My Fit: Spiritual Gifts Survey

Fall 2018 – Trending, Part 2

February 28 – Trending
---
Take the Online Spiritual Gifts Survey
---
Youth Basketball Registration
Click the image below to register for the 2019-2020 Basketball Season.
---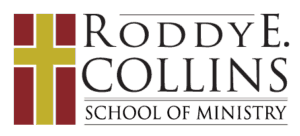 Sign up by clicking on the link below for the 2019-2020 school year.
---
Care Center Volunteers
The Care Center at Saint Mark will offer free to low cost services to the public beginning in February. The first phase includes health services and employment assistance. Volunteers are needed to assist with check-in and traffic control. The hours of operation will be Monday – Thursday, 10 a.m. – 1 p.m. and 5 p.m. – 7 p.m.
CLICK HERE to Sign up to volunteer with the Care Center.
Congregational Care
Contact Forms
Funeral Notification
Hospital Notification
Stephen Minister Care Receiver Contact Form
---
Journeying Through Grief
Stephen Ministry

Personal Testimony
Forms
General Counseling Form
Premarital Counseling Form
Marriage Counseling Form
Feast of Hope Information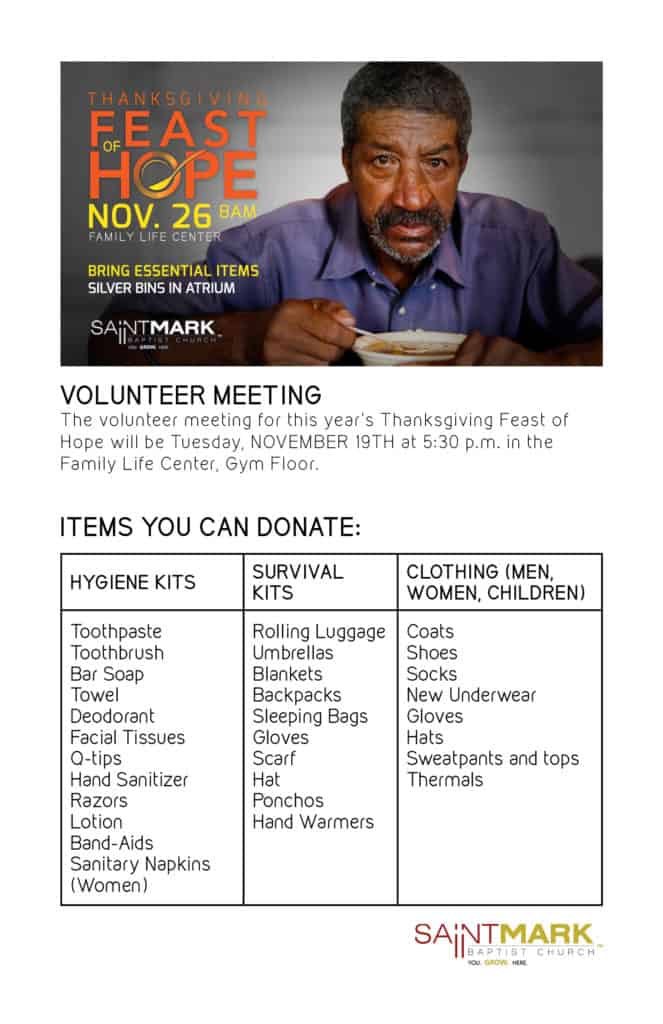 Annual Reports
2019 Annual Impact Report
2018 Annual Impact Report
2017 Annual Impact Report
Local Resources
Purposely Psyched Psychotherapy & Consulting, PLLC, Terri Albert, LAC
4 Shackleford Plz, Suite 100  |  Little Rock, AR 72211  |  501-398-1385
terri@purposelypsyched.com
Grace Place Therapy,  Sharita Bilson, LAC
10201 W. Markham St. Suite 316 | Little Rock, AR 72205 | (501) 482-5173
therapywithSharita@gmail.com
The Legacy for Children & Families, LLC, Christasia Coleman, LPC-S
190 Jan Drive, Suite 10 in Sherwood, AR 72120 | 501-590-5121
Beatrice Terrell, LCSW Therapy & Self-Development | 501-689-9365
Paula McCarther, LCSW Insight Renewal Center | 501-414-0111
Wade Fuqua, LPC, LMFT Chenal Family Therapy, PLC | 501-781-2230
Kelly Moffett-Place, LPC New Beginnings Behavioral Health Services | 501-663-1837
Prime Care Medical Clinic Charmaine Beasley
2504 McCain Blvd Ste 118, North Little Rock AR
H.E.R. Counseling and Wellness, Charmaine Beasley, LPC
201 W. Broadway, Suite G18, North Little Rock, AR 72114 | hercounseling.org
Rice Clinic
Abeer Washington, M.D.
1301 Wilson Rd., Little Rock, AR 72205 | 501.225.0576
Robinson Counseling (Therapy for Individuals, Couples, & Families)
Kitty Robinson
501-308-3741 | 210 S. Pulaski, Little Rock, AR | Kittyrobinsoncounselingpllc.com
Mid State Counseling and Recovery Service
1920 Main Street  – Ste. 229, North Little Rock, AR  72114 | 501-413-8977
SoulCare | 501.663.3955
---
Phone Resource that are 24/7:
National Suicide Hotline – 1.800.272.8255
Child Help USA National (Child Abuse) 1.800.422.4453
Crisis Textile Text "HELLO" to 741741
LGBT Suicide Hotline 866.488.7386
Boys Town At Risk Teens 800.448.3000
Human Trafficking 1.888.373.7888
Teen Dating Violence 1.866.9474
Anti-Violence Project 212.714.1124
National Sexual Assault 1.800.656HOPE
National Eating Disorder 1.800.931.2237
Runaway Switchboard 800.786.2929
Domestic Violence 1.800.799.7233