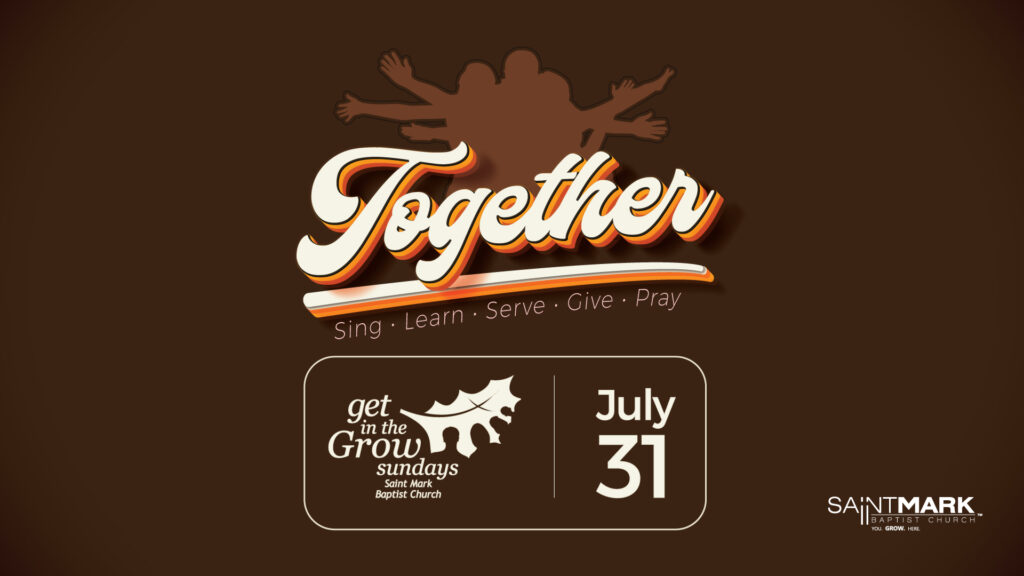 This month we've been digging deeper TOGETHER! We are better when we sing, learn, serve, give, and pray TOGETHER! Next Sunday is Get in the Grow Sundays and the church is leaving the building! We've get a special day of worshipping TOGETHER for one 10 am service planned as we all gather in small groups around the city and online.
Here's how you can participate. Some of you have organic groups, like Growth Groups, your church friend groups and similar circles. Someone from your group can serve as the group host Sunday so you can gather TOGETHER and worship.
We also have some official host sites set for Sunday. IF you are looking for place to worship, we've got you covered. Text "GATHER" to 501-299-9009 to be matched with a location near you.
As you gather, we recommend that you continue to follow health and safety measures to keep everyone safe. It's just one more way to display our love and concern for one another.
Whether at your house or in your community's clubhouse, let's all get TOGETHER!